Valiant Tea Harvester
One person can harvest the tea leaves.
This machine harvests tea leaves with rotary blades. The harvested tea leaves are stored in a container. Since this machine can maintain a cutting level, operator can harvest tea leaves without work loss due to deep branch cutting or remaining leaves.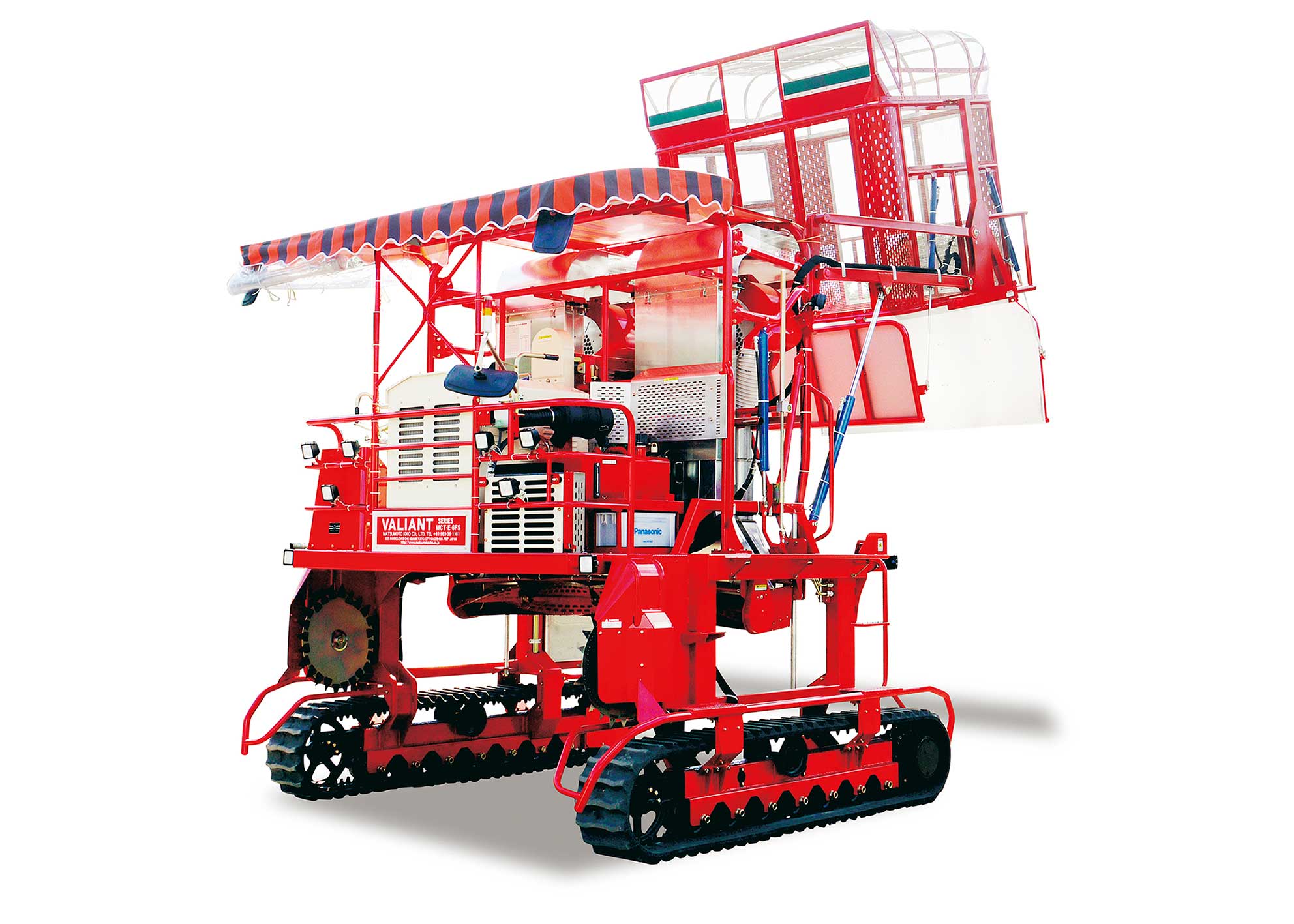 Maker

Matsumoto Kiko Co., Ltd.

Harvesting Capacity
 Volume
 Areas


4000kg~5000kg/6h ※1
4ha~5ha/6h ※1

Fuel Efficiency

4L~5L/h ※1

※1

Calculated according to our criteria. The actual capacity you achieve may be different depending on the season, machine conditions, and tea field conditions